Artiklen fortsætter under billedet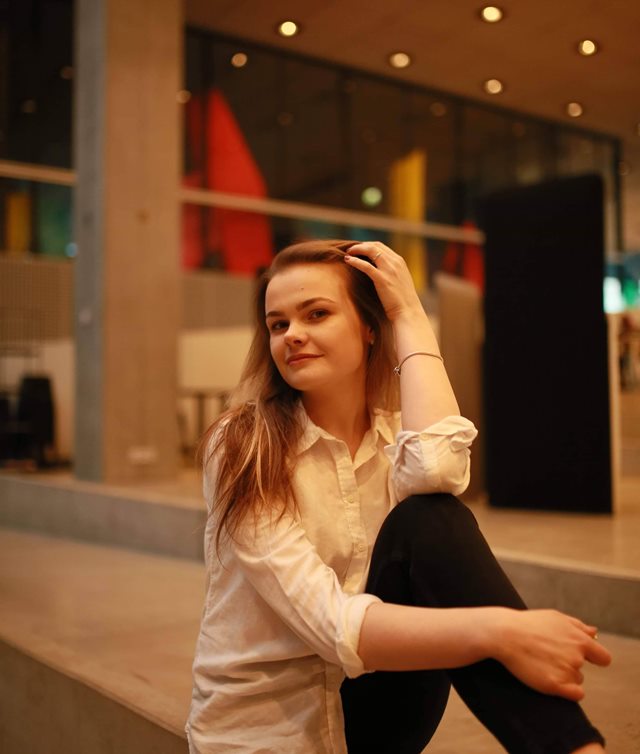 "Make your hobby your job and you will never work" - cliché, right? However, the most known and even banal phrases are always the most relatable ones, and I guess, this one really helped me to find out where I belong."
From day one, Agne knew that she wanted a challenging internship in Denmark. Her search stopped when she found an offer from Jump Story on an online platform for Nordic start-ups. The company helps providing its customers with millions of professional and authentic photos, videos, illustrations, icons and vectors under the public license with the help of machine learning and AI. "At Jump Story, I am responsible for sales within four markets. My main assignment it to look for potential customers in the B2B sector and to establish a connection with them. In addition to many ad hoc tasks, I work with growth hacking, which is a relatively new field in marketing focusing on growth and is used by start-ups with small budgets at an early-stage. Also, we have some funny tasks. For example I am responsible for "Tuesday Pulse" where I every week have half an hour to make everyone move and stretch, and we usually have some fresh air and fun to refresh and continue the rest of the week energized," explains Agne.
The perks of a good internship
High expectations can often bring disappointment; luckily, that wasn't the case with Agne. She is very pleased with her internship.
"This internship matches all my expectations because I feel that it allows me to learn so many new things and I am allowed to work with a wide array of marketing tools. I am happy to work in a start-up, which is led by experienced professionals. Being around them not only helps me gain lots of knowledge, but also inspires me to believe in myself more," explains Agne.
Agne advises all future students to perceive the internship as a great opportunity.
"We are still young and most of us have no work experience in the real business world. The internship is one of the most valuable parts of our studies – you can gain so much experience, knowledge, you can even find yourself and get a clearer vision of your future. Find the most difficult, challenging internship, and don't be afraid to say 'Yes' to as many serious responsibilities as you can. You will be grateful for that afterwards," she says.
Marketing and Denmark were the best choices
Agne´s Danish adventure started in 2018 when she enrolled in the Marketing Management programme at Dania Academy. Agne came to Denmark to visit the Academy before she applied in order to explore her options and to see the student environment for herself.
"I decided to study at Dania because I only heard positive comments about the Academy. To me, Dania seemed like one of the cosiest places to study, with nice and qualified teachers. When it comes to Marketing Management I was in a huge discussion with myself, because like most of students at that age, I had no idea what should be my future career. Therefore, I started thinking about my strengths, about the things I love – such as writing, generating new ideas, analysing things and communicating. After a while, I came with the idea that I can easily exploit these within the marketing field," concludes Agne.