Passionate about travelling, intercultural diversity and personal development, Iulia Postolache from Republic of Moldova decided to move to Denmark to pursue higher education. Before coming to Denmark, Iulia received many good recommendations about the Danish working culture, so she decided to try it for herself. The Marketing Management student now works as a Marketing Intern at Adversus, a Danish company that helps call centers improve KPIs, make better decisions based on insights, and manage contacts more wisely.
In love with the Danish way
Denmark is on the top of the list of countries with the most innovative teaching styles. The combination of active and engaging discussions between students and professors, often combined with project work, convinced Iulia to come study in Denmark. Almost two years later, she chose to stay in Denmark for her internship, but her plans do not stop here.
'I would like to have a long-time career in Denmark because I am in love with the Danish work-culture. You do not feel pressure and you are always encouraged and inspired to come with new ideas and express yourself. In the office, people are very open-minded and your boss can become your friend. I would like to stay and live in Denmark for my entire life because there is a good level of security, great infrastructure and people are always happy. It's just an amazing country''
IULIA POSTOLACHE, MARKETING MANAGEMENT STUDENT AT DANIA ACADEMY
Foreign languages: a big bonus
When looking for an internship in Denmark, Iulia strongly believes that playing the ''foreign language card'' is vital. Speaking Russian and Romanian helped the 20-year old seal the deal with the Danish company.
''Adversus really appreciated the fact that I know 2 additional languages, so that I can easily do market research on the Eastern Part of Europe and Russia and get in touch with some potential customers on these markets. Being aware of the different business cultures was another major advantage and a valuable way an international student can contribute to Danish companies'', says Iulia.
A fun workplace
Characteristic to the Danish work culture, it is not unusual for casual and fun activities to be part of a regular day. In Iulia's case, this was not an exception either, as she received a warm welcome from her colleagues who invited her over at their Christmas Party, even before she officially started her internship.
''We had a lot of food, games, music and talks. It was so nice to experience the Danish Julefrokost (n.r Christmas Party) traditions with my colleagues. We have lunch together every day, we play darts when we have a short day, and at the end of the week, everyone is welcome for a beer. This friendly environment motivates me to put more effort in my work'', smiles Iulia.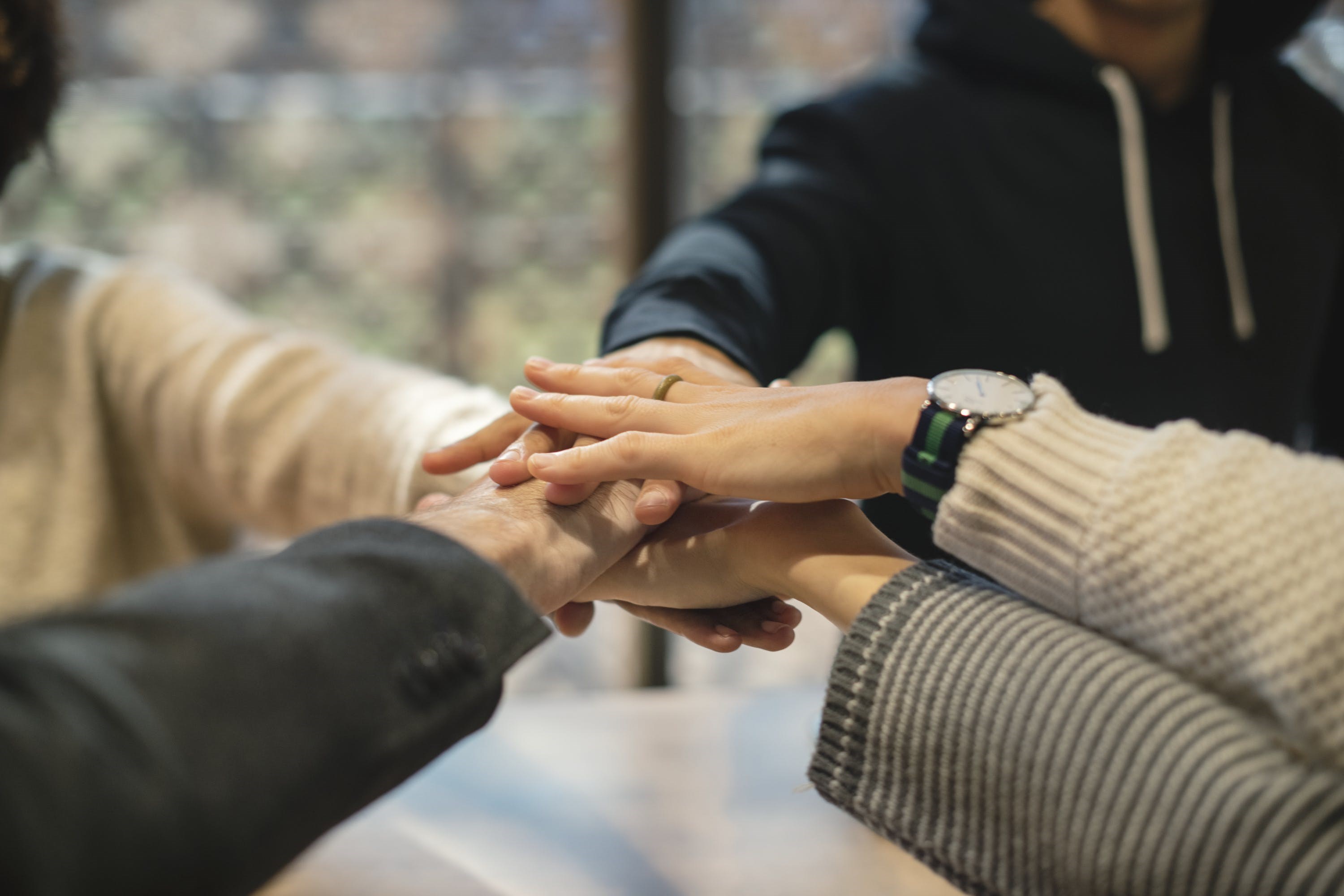 But a serious one too…
Although there are many fun activities going on at the company, Iulia is also learning many new things. Her internship is focused on continuous learning. Iulia works very hard to achieve her internship goals while also trying new things like building chatbots, translating websites and customer acquisition.
And training plays an essential part of the process.
''I was lucky to be invited to attend several courses in the beginning of my internship, about Adversus itself, and about other tools that they are working with. I have also been invited to some business meetings with Adversus's partners, and various department meetings, which are very useful and helpful. Soon we are going to have a teambuilding workshop out of the city for a few days where I was invited as well. It will be very exciting'', exclaims iulia.
Passionate about Marketing
Iulia decided to study Marketing Management because of the various career prospects. As part of her internship, the 20-year old from Moldova works with key marketing concepts such as:
Market analysis for Eastern Europe and Russia.
Campaign creation- & management (coordinate copywriters, graphic designers, tech etc.)
Campaign analysis and optimization
Customer Onboarding & Service (aiming for self-service, in-app wizards etc.)
Customer & Lead Communication (email campaigns, in app messaging/wizards etc.)
Product & Trial optimization
During my internship, I found out that I made a right decision in my career and I am looking forward to learning more about this wonderful field because marketing is about continuously learning. In addition, I am glad that I chose to study Marketing Management in Denmark because it is a very advanced field and as a student in Denmark you learn by practicing everything in real companies and organizations
Iulia Postolache, Marketing Management student at Dania Academy