Pawel's initial choice was Tourism Management in Odense. As he realized it was not the best choice for him, he started searching for another study programme in Denmark. His passion for the car industry led him to Dania's Automotive Management in Viborg.
'I was delighted to receive my admission letter from Dania Academy', says Pawel.  After 3 semesters of hard work, the 25 old from Poland has started a 3 month internship in Denmark and is thrilled about his choice.
Hard work pays off
Finding the dream internship can seem like mission impossible, but for Pawel, it was different. Having a girlfriend, friends and a job here, Pawel was determined to find an internship in Denmark, but mainly to prove to himself that he can succeed in a foreign country. Pawel's goal was to find a company that covers both national and international markets.
'A huge help was to participate to Dania's Internship Days, where I could get some great ideas. Then I dressed up and knocked at every door in town until I was successful. It eventually paid off and I couldn't be happier', smiles Pawel.
Even before his internship began, the ambitious Polish student volunteered to spend his free time after classes at 2Cap ApS, in order to prepare himself for January, when the internship officially started.
Artiklen fortsætter under billedet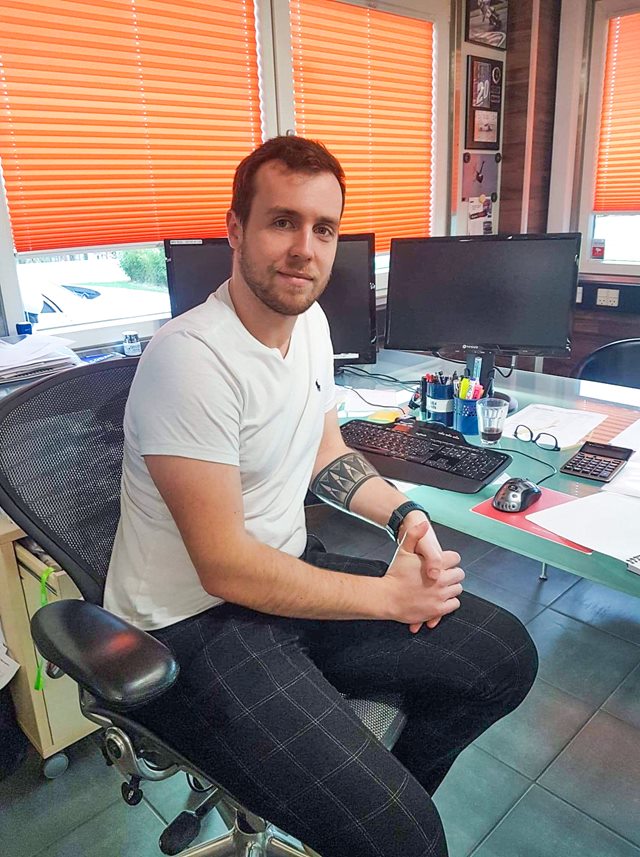 Enjoying every second of his internship
Using both English and Polish languages, he focused on the German, Polish, Romanian and Lithuanian markets; by helping the company prepare export documents, contacting customers and continuously working to grow the existing network. His tasks also include investigating the optimal prices for selling cars abroad and how much the company could get back in tax returns.
Combining the knowledge about sales, customer service and communication with the knowledge gained at Dania Academy, Pawel was promoted as Sales Assistant. This includes welcoming guests, making the first contact with customers, administrative work and preparing the cars before and after sales. 
''I feel great about my internship and I am enjoying every second of it'', smiles Pawel.
'I feel motivated to wake up in the morning and to go to my internship'
In the beginning, it was hard to adjust to the working time and environment, but eventually he got used to it. He says that his initiatives are appreciated in the company and that he is encouraged to share his ideas for the future development plan of the company. He is also improving his Danish language skills, which is important to him because most of the company's customers are Danish.
''2Cap is not a big company, but all the employees are very helpful and friendly. Having brunch with my colleagues is fun and always sparks interesting conversations. I really feel motivated to wake up in the morning and go to my internship'', says Pawel.
Golden advice for internship seekers
Pawel's plans for the future are not clear yet, but the Automotive Management student is interested in gaining more knowledge in sales and management within the Danish automotive industry. He enjoys having contact with customers and business partners where he is able to use his social skills.
''I do not know what the future brings but right now I am happy that I am on the right track in the right place'' says Pawel.
Pawel advises all the future students who are seeking internships to think beforehand what they are passionate about and what goals they would like to achieve. Therefore, making a list of the companies, where to apply, and prioritizing them will help a lot. Adjusting to the country's culture can influence the success of the application. Pawel is grateful for the support received from his teachers who helped him to pitch to the internship company.
Artiklen fortsætter under billedet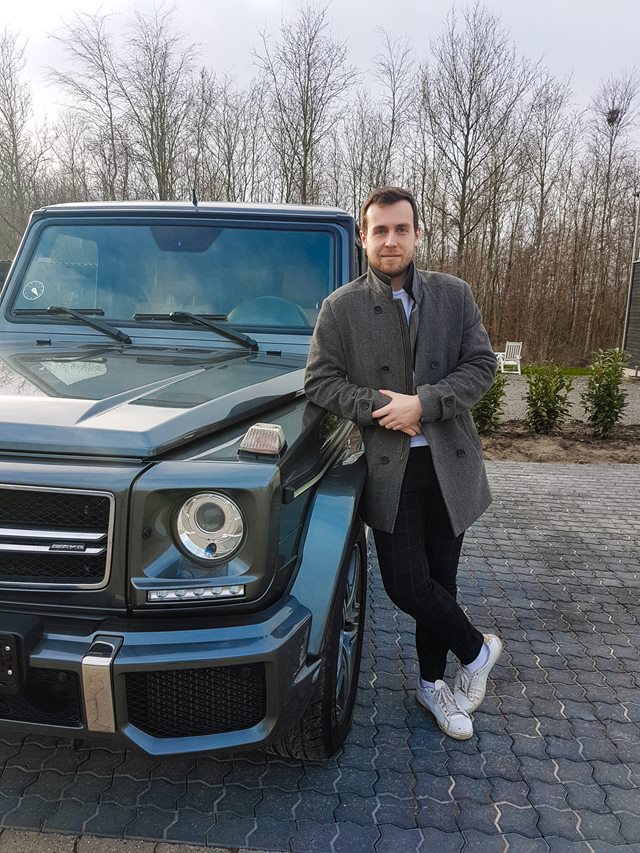 'Find the place where you will enjoy every minute there and you will not care about money. The people and the environment have a huge impact on your work. Even if sometimes it can be hard to find an internship in Denmark without knowing Danish, once you have achieved it, there is a huge satisfaction''