Ivelina is doing her internship in AccuRanker, a Danish SEO SaaS (Software as Service) company that provides the world's fastest keyword rank tracker with over 20,000 customers (SEO Agencies and Professionals worldwide). Her responsibilities are mainly within Social Media marketing. She is tracking, monitoring and analyzing the company's performance on Social Media platforms and writes posts with the newest blog articles or awards the company won.
At AccuRanker I am improving my skills gained at Dania. I think that the most useful and helpful part of the education here is the practical experience gained during the internship
Ivelina Boyanova Genova, AccuRanker
Internship in Denmark exceeds expectations

"Every day I gain more experience and knowledge and I am learning new things not only in the field of digital marketing but also about the SEO industry", says Ivelina. She learns a lot from her colleagues who are very friendly and helpful. Asked if the internship meets her expectations, Ivelina answers with a big smile "Being an intern in Denmark at AccuRanker, definitely exceeds my expectations."
Artiklen fortsætter under billedet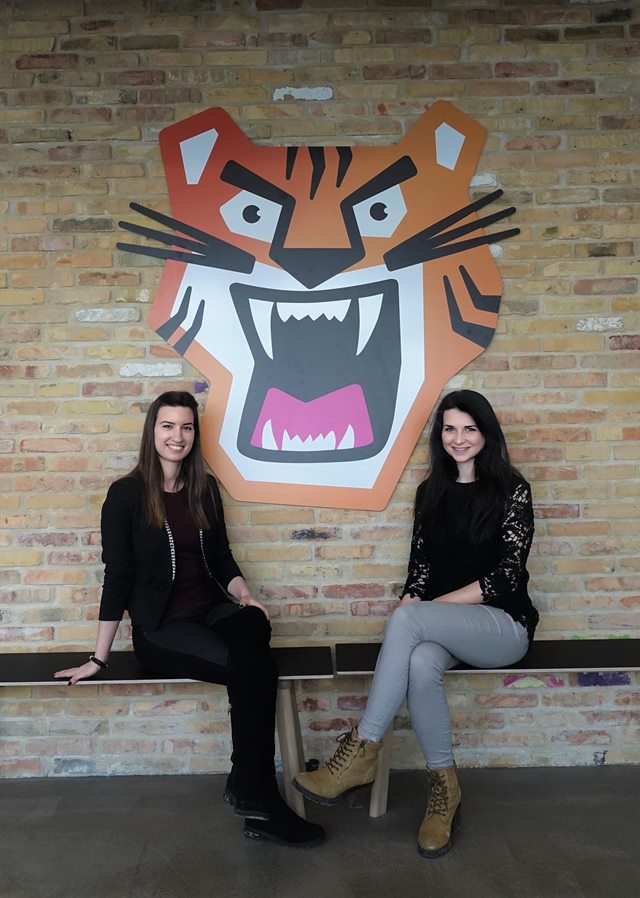 Dania Alumnus as supervisor
Ivelina found her internship after attending a Company Dating Event organized by Dania Academy. For her, participating at this event was the best choice. There she met her supervisor, Joanna Aleksandra Siara, from Poland, who graduated IT Technology at Dania Academy in 2017.

For Joanna, working with international interns is a rewarding experience. "Internationals are creative and they bring a different perspective in their assignments, giving the company a higher opportunity for growth", she says. 
Value cannot be null. Parameter name: source
It's a win-win situation. Danish companies gain a global view of business and different perspectives from international students
Joanna Aleksandra Siara, Social Media Manager, Accuranker