If you stop by Hotel LEGOLAND, you might be lucky to meet 25-year-old International Hospitality Management student Julie Ventzel at the reception. As part of her studies at Dania Academy, Julie is applying her knowledge in practice through an internship.
"I think it's exciting to be here. Due to the pandemic, things are a bit different here and I am experiencing many things I would not normally experience. However, everyone is so nice to me and I am happy to be here, "smiles Julie Ventzel, who works closely with another former student from Dania Academy.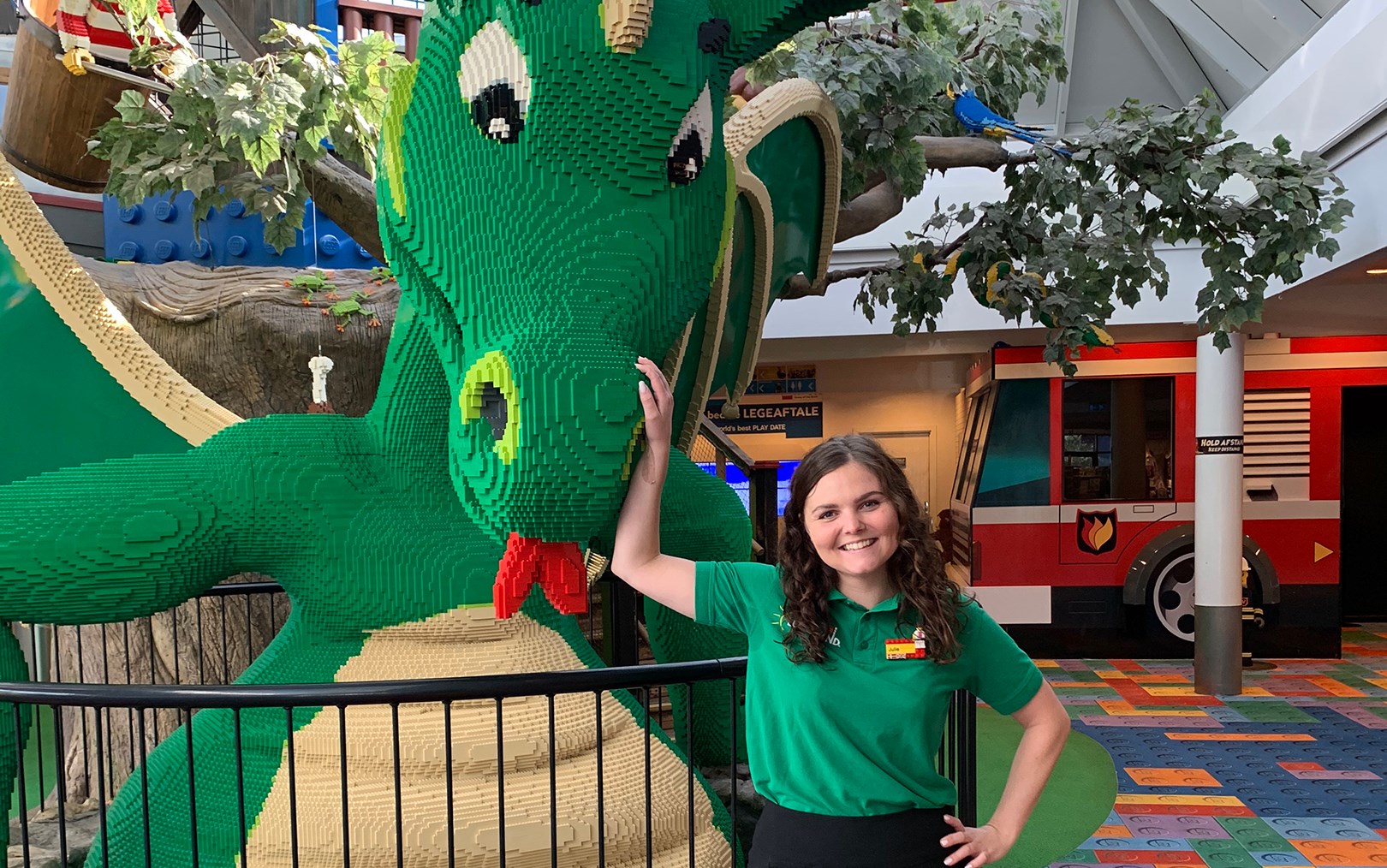 Not the only one from Dania
Although things are going slower than normal because of the COVID-19 outbreak, Julie is learning many things. For example, she works with room allocation, invoicing, shift scheduling, ticketing, restrictions, guidelines, digitization, management meetings and many more.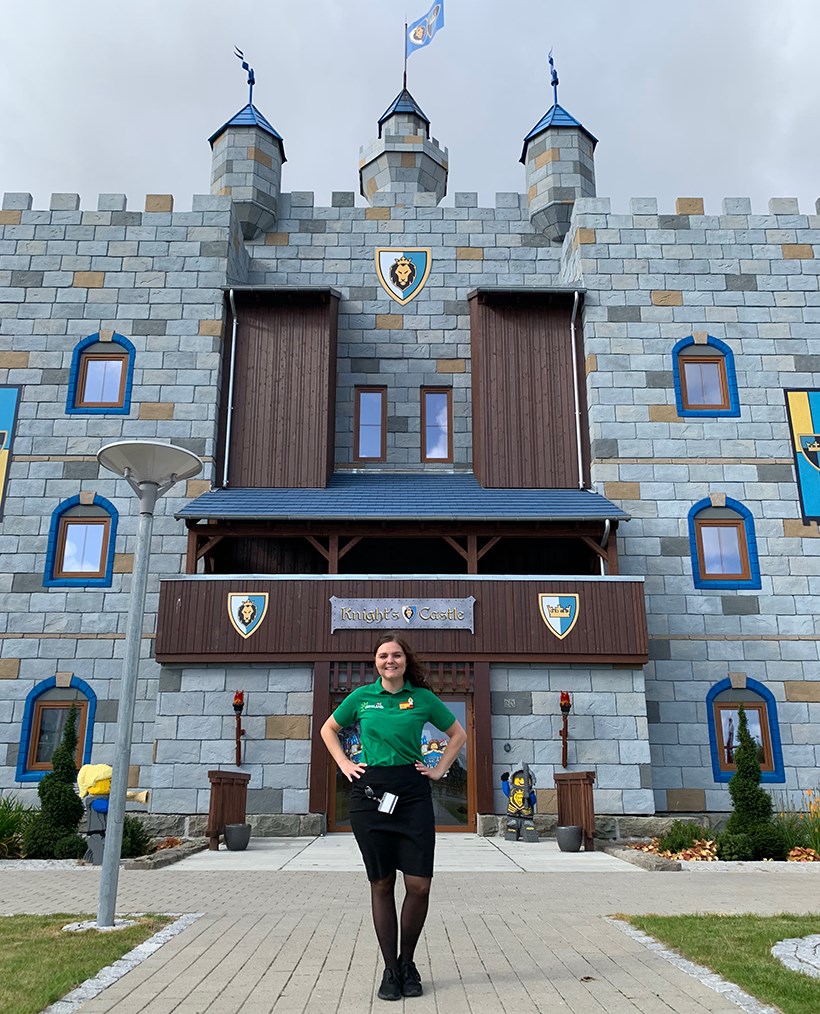 "I have already learned a lot about hotel management, and I had no experience with that before. We learned a lot about leadership styles during my education, and it is nice to see them used in practice by Sophie, "she explains.
Sophie Schober is the Senior Front Office Manager for Hotel LEGOLAND, LEGOLAND Holiday Village and LEGOLAND Castle Hotel. She knows well what Julie is talking about because she is no stranger to Dania Academy. In fact, she graduated with a Services, Hospitality and Tourism Management degree in 2013.
"It's really cool to work with Sophie. I assist her with her daily assignments and we even discussed long-term career prospects, perhaps from March when LEGOLAND reopens", says a happy Julie Ventzel.
In addition to her internship, she is working on her Bachelor's thesis on certified sustainability.