"It surprises me to see how much I have already learned since the beginning of September. Especially about programming, programming languages and practical knowledge about routers, "says 19-year-old Mihai, originally from Romania.
"You don't have to be a computer professional to begin the education – but you will become a professional by going here. If you put the right amount of effort into it, you can actually become really good at IT, "he smiles and continues:
"The education is all I hoped for - and more. It's perfect for me."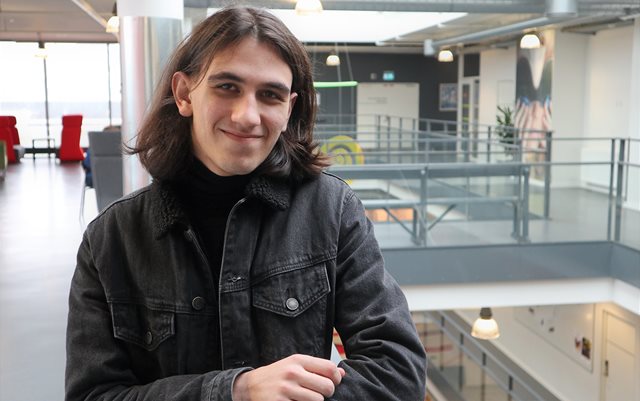 When he finishes his education, he would like to continue with a top-up degree, a Master and perhaps a PhD within software development or cyber security.
Read more about the programme here