Although for many the pandemic has created many challenges, for 23-year-old Services, Tourism and Hospitality Management student Sarah Bandona, it in fact created an opportunity.
After searching for an internship and failing, Sarah decided to try her luck as an entrepreneur. In Denmark, students are allowed to undergo an entrepreneurship internship without a CVR number (nr. Identification number for companies)
Artiklen fortsætter under billedet
"I always thought about becoming a freelancer because I think it would suit me well. Now I can work for three months on my own idea of becoming a wedding planner", says Sarah Bandona.
The concept
This opportunity is a new initiative by the Ministry of Education and Research and it is meant to help students overcome the challenges met in the search for internships during the COVID-19 crisis.
Artiklen fortsætter under billedet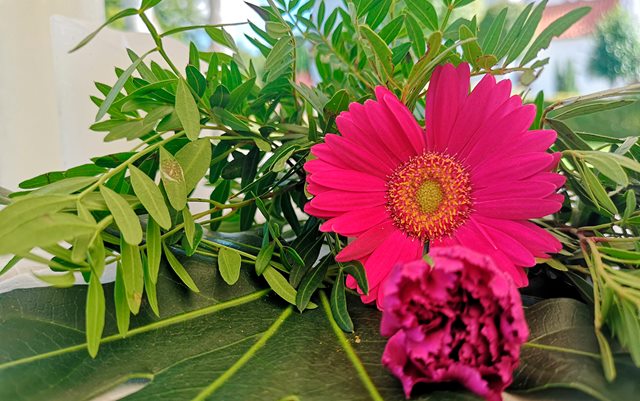 Eleven students from Campus Randers have joined the program. The goal is for the students to work on their own business idea under the guidance and supervision of a mentor. That is also, what Sarah Bandona does.
"I'm dreaming that one day I will have my own company and I can offer everything in connection with weddings, from photography, transport, flowers, and food. It is hard to plan a wedding all by myself but this way I feel a real hands-on experience" she smiles.
First wedding next week
Ever since Sarah Bandona was a child, she has attended several weddings and family events. In addition, in her spare time, she helps decorating for events at a local church in Aarhus.
"I have helped a lot of people already. It feels cool to make a difference. I like working under pressure, having a lot of tasks and offering my service at a professional level", says Sarah.
As part of her entrepreneurship internship, Sarah is planning her first wedding. While it is great to be an intern at her own company, Sarah Bandona faces many challenges: she must define clear goals and to learn how to prioritize tasks all by herself.
Artiklen fortsætter under billedet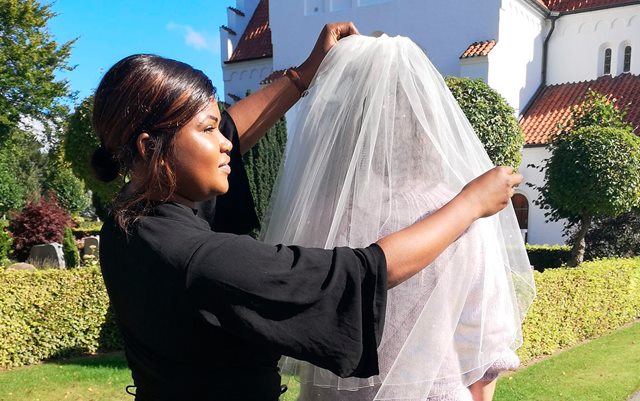 "It is hard because I do not always know if what I am doing is the right thing to do and I want to achieve as much as possible. It is stressful, but I try not to let it get to me", she explains.
Artiklen fortsætter under billedet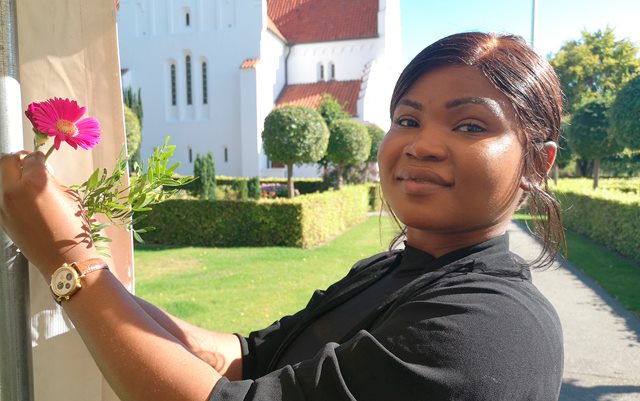 In their entrepreneurship internship, students must show that they learn from mistakes, gain more self-confidence, turn words into actions, expand their network, and reach their own goals. Sarah Bandona started this journey with one clear goal in mind: giving the bride and groom the best possible experience.
"For me, the perfect wedding is when everything is in order and the bride and groom can think back and remember the perfect evening", smiles Sarah Bandona, who has a busy day ahead of her with meetings and negotiating prices with a flower shop for the wedding next week.