Hadji-Mary Cissé from France is doing his Marketing internship at XploR XR in Viborg. Xplor XR is a startup company launched in 2020 that develops XR (Extended reality). XR is the umbrella term for technologies such as Virtual Reality, Augmented Reality and Mixed Reality, which merge the physical and virtual world. The technologies expand the reality people experience by either mixing the 'real' and virtual worlds, or by creating an immersive experience. The company also offers various solutions for organizations, such as 3D virtual tools and tours as well as training and corporate workshops.
Changing jobs and locations
Before coming to Denmark to study Marketing Management, Hadji worked as a Chef in France. "I applied for this study programme because although I liked my job as a chef, I felt like I wanted more than what I was doing. I wanted something that could give me the chance to meet and help people and companies. I wanted to be able to work with multiple industries, without feeling the routine", says Hadji.
Hadji moved to Denmark to start a new life in 2013 and he does not regret his decision. "I ended up falling in love with the country. I like the stability and the fact that talented and motivated people have lots of opportunities here. These are the reasons why I stayed", says Hadji. "My family is here, so for me, it made more sense to study and have my internship in Denmark, to be able to integrate all the cultural aspects. Also, it was a great way to practice my Danish skills in the company", smiles the Marketing Management student.
Challenges over comfort
Hadji is excited about his assignments at Xplor XR especially after he took part in an ample project that involved a company building scanning. "I like a good challenge and I really wanted an internship that would not only require me to sit in front of a computer and be comfortable. I believe that this position is very dynamic and I feel that it motivates me and enhances my potential, but at the same time it allows me to use the valuable and knowledge from my education in order to help the company", says the French student.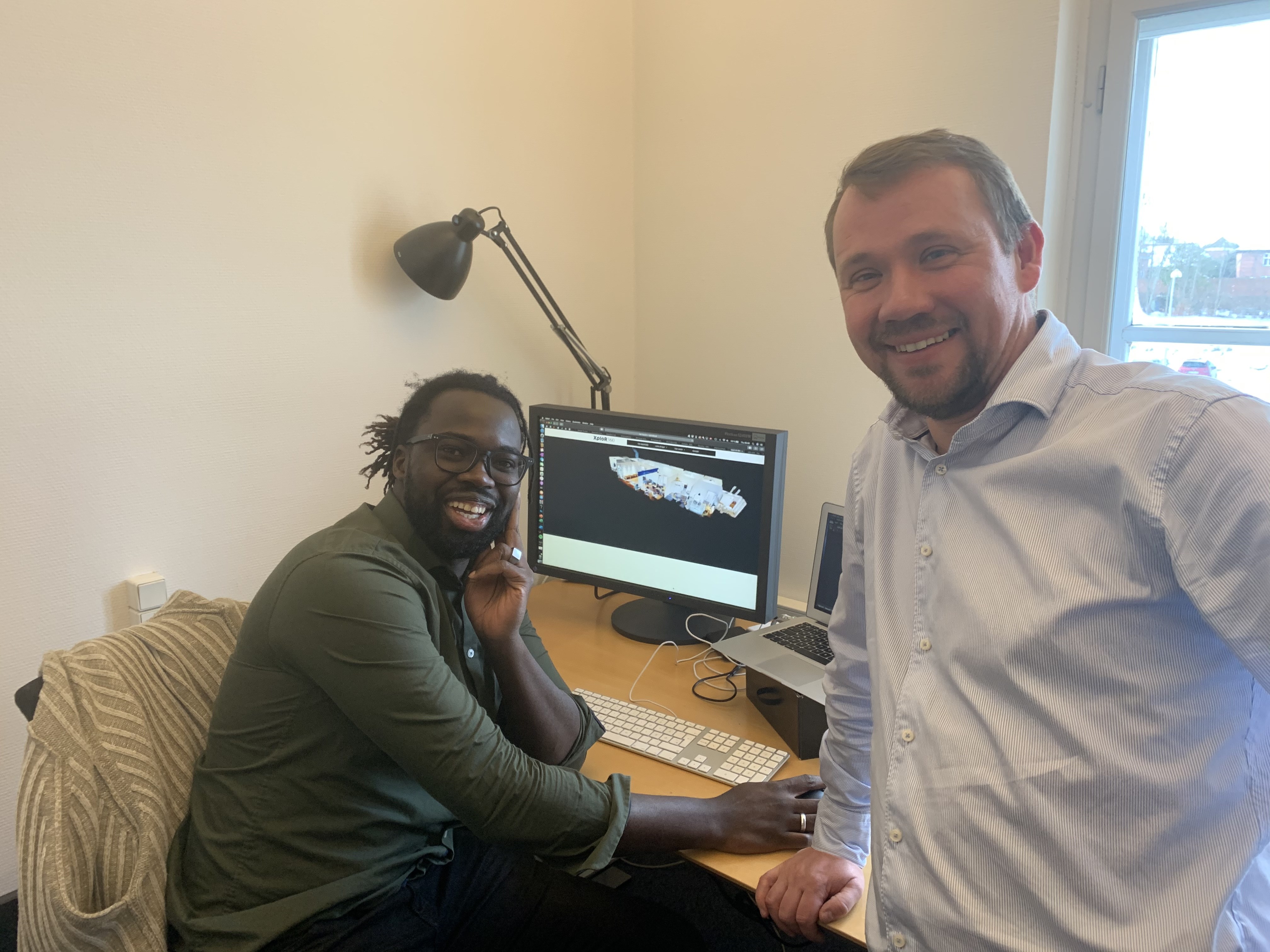 Learning from each other
Using his knowledge about customer behavior, he is focusing to help the organization reach out to companies on the French market. Hadji is conducting research, reaches out to French companies, and finds ways to seal the deal with them. In addition, he is responsible for building the French version of the company's website. He is actively looking for ideas to optimize the website's visibility.
I am learning about how a company is built and how to sustain it. My colleagues are listening to my advice based on my knowledge from Dania Academy and they are appreciating my ideas. I strongly believe that we are learning from each other and that is the most important.