Let students become smarter by helping you develop your business. Completely free.
Anders Larsen, owner of Sylt Restaurant could not say no to that offer that came from Dania Academy.
"The restaurant was doing fine, but it was beneficial to have the help of the students, who also had the chance to learn to use their knowledge in a new way. It was a win-win situation," smiles Anders Larsen, who opened the restaurant in January 2020.
Theory translated into practice
The collaboration is part of the Scandinavian Growth Creators project. Over three years, 1,050 students and 225 companies will participate in the project, and the goal is to create 42 new jobs while developing student competencies within innovation and entrepreneurship. For 22-year-old Marko Bubalo from Bosnia and Herzegovina it has been a learning experience alongside his marketing management studies in Randers.
"I signed up to get an idea of ​​what I really can do with my education before going on an internship. Through this experience, I could use my knowledge in practice. It felt like we were running a small independent development and marketing agency," he explains.
In addition to learning about innovation and entrepreneurship, Marco and his group have been to several meetings with Anders Larsen, which resulted in, among other things, design proposals for the logo and signage, the website, their promotion and a guide for social media.
"That guide is very good, and I am sure I will get many benefits from it when the collaboration ends, as both my partner and I are really bad at social media," smiles Anders Larsen.
Artiklen fortsætter under billedet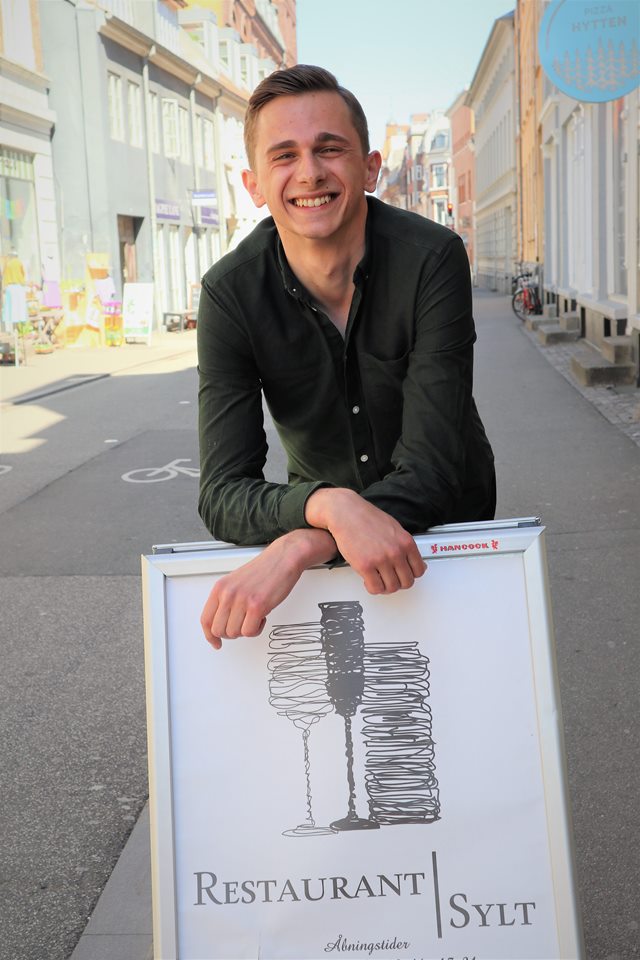 Mark Bubalo studies Marketing Management in Randers
The effects of the Coronavirus

Part of the project went into analyzing customer types, but this activity was unfortunately postponed indefinitely when the restaurant was forced to close due to the outbreak of the Coronavirus. On the other hand, the students had a brief look at take-away possibilities for the business. This implied working on creating flyers, updating the website and using social media to promote the new offers.
"Right now, ideas such as redesigning the interior do not make much sense, and most of the work has slowed down due to the Coronavirus. Therefore, we would like to extend the collaboration to see the results of our work," says Marko Bubalo happy.
Artiklen fortsætter under billedet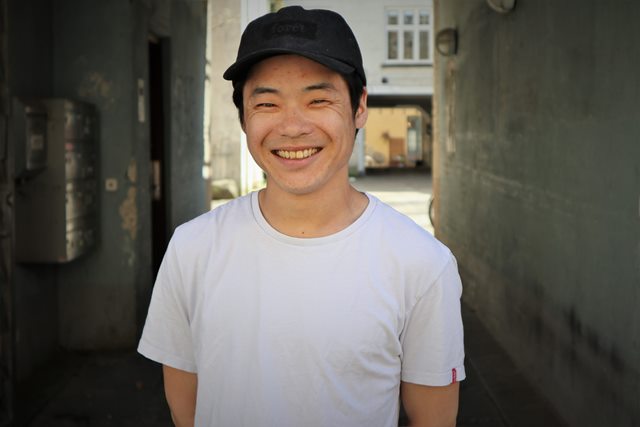 Anders Larsen - owner of Sylt Restaurant
Along the way, Marco and Anders bonded over their passion for business.
"I really want to see the restaurant and Anders succeed because he is a skilled and talented person. I wish him the best," concludes Marko Bubalo.
The Scandinavian Growth Creators project is supported by Interreg.