Becoming an entrepreneur
Minh studies Service, Hospitality and Tourism Management and as part of her internship, she decided to open a Vietnamese food truck in Denmark. With the help of a supervisor from the Academy, the 27-year old student originally from Vietnam managed to create a strong professional network of organizations and professionals who motivated her to improve.
''My supervisor helped me a lot and I am very grateful for that. In the beginning, I did not know what to do and how to start, but he was there for me and his advice really helped me. He guided me to be more active and create a network and as I started to follow his lead, I became more confident in my abilities and in my project's potential", says Minh excitedly.
As a new entrepreneur, Minh had several assignments to take care of. Her focus was on developing and improving the prototype, as well as testing products and conducting research. "I am very busy now, but I have been dreaming about this for a long time. Finally, now I have the chance to work on my dreams", says Minh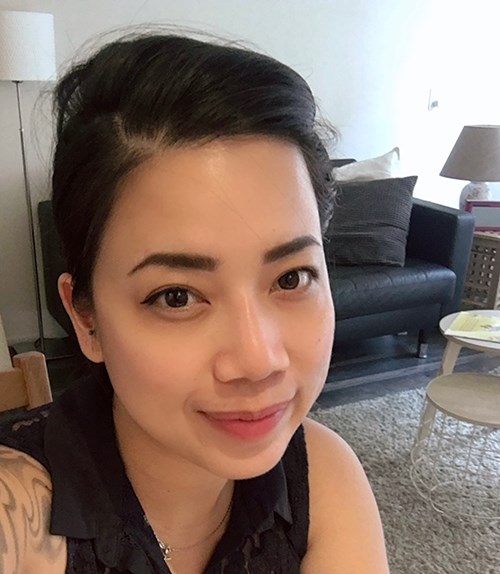 Not giving up
The pandemic affected her internship as she could not conduct a lot of field research and meet some key persons for her business. However, Minh did not give up and focused on the full half of the glass. She believes that the internship helped her reach new limits and become more creative.
"That's the thing about entrepreneurship: my brain is constantly active. Especially now during the pandemic when I had to find work-around solutions for all sorts of problems. I feel that my innovation skills have been boosted and I am really excited", says Minh.
From the Netherlands to Denmark
Minh decided to start a new life in Denmark, after living for 15 years in the Netherlands. Motivated to learn more about cultures and the business world, she applied for the Service, Hospitality and Tourism Management study programme at Dania Academy in Randers. 
For me, it was the best choice! I feel that I learned a lot and that I received solid support for my idea, which, in the end, allows me to pursue my dream
Minh Chau Ha, student at Dania
She knew that she would need to work hard to pursue her dream. Minh joined Dania Academy's innovation center to develop her skills and knowledge. "It was another opportunity for me to learn not only how to open a business, but how to sustain it. That is very important", says Minh.
After graduation, she plans to learn Danish, continue her studies and work on her own business. "I strive to achieve more. I know I can do it", concludes Minh