Ramandeep Singh comes from Ludhiana, a city that is known as the Manchester of Punjab in India. With an educational background in commerce stream, Ramandeep is currently studying Marketing Management at Dania Academy. The X-year old student dreams of working for companies like Coca-Cola or PepsiCo and believes a Hybrid Degree from Dania Academy can help him achieve his dream.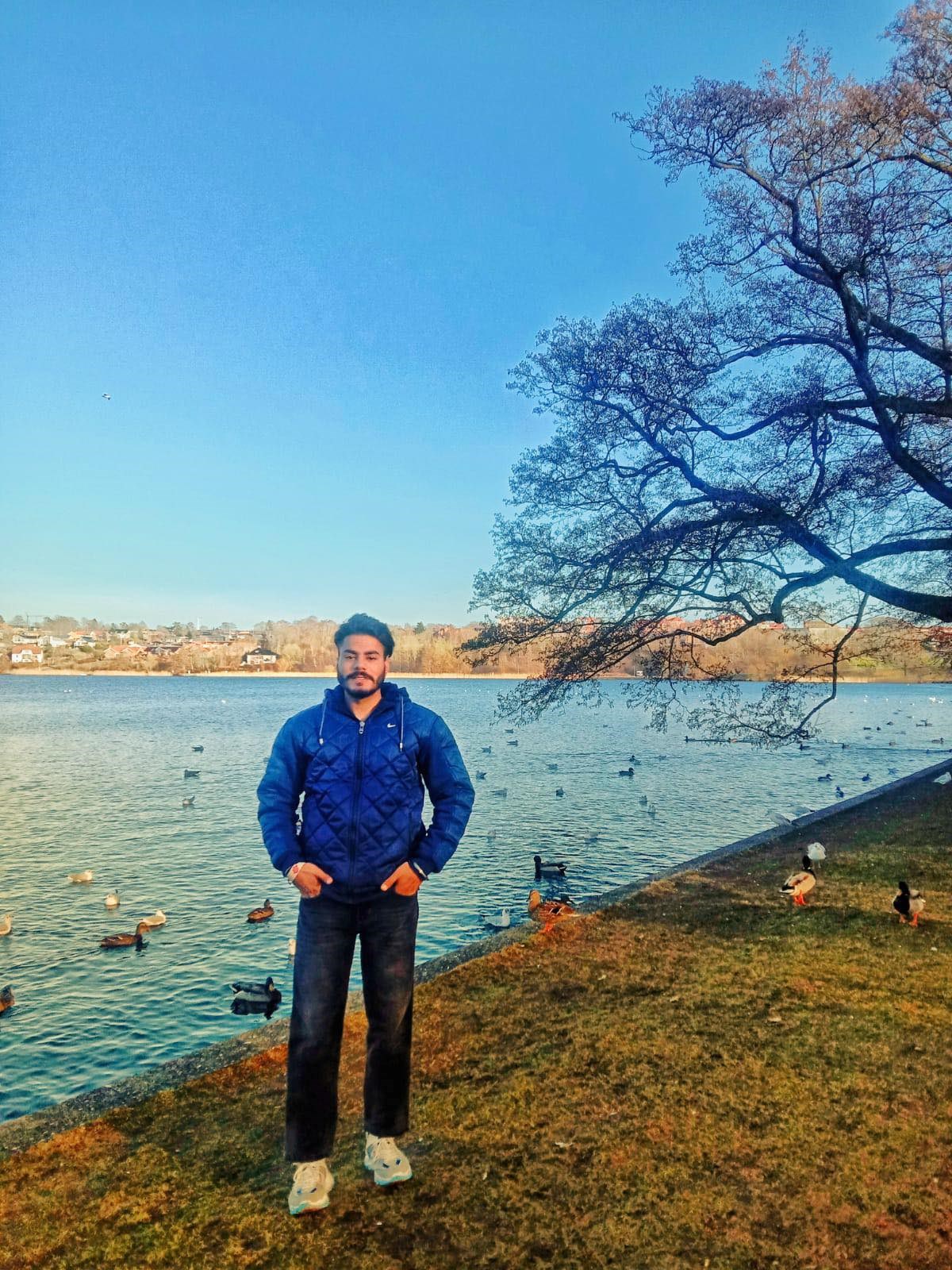 Experiencing the digital classroom
One of the rewards of remote studies is the possibility of maintaining a healthy study-life balance. With a Hybrid Degree from Dania Academy, not only does Ramandeep manage to achieve that, but he also has access to a top-quality education that is tailor-made for today's business world demands.
''As part of my studies, we completed many assignments within business models, customer value, supply chain management, accounting, and many more. The Professors are very professional and always find smart solutions to any problem. They are always ready to help us''
Ramandeep, Hybrid Degree student
For Ramandeep, the best part of his Online Studies with Hybrid Degrees is that the studies are very insightful and offer practical learning. ''The students sit in groups and discuss different topics. I feel great about all the brainstorming that is part of our studies. I strongly believe it significantly improves my overall learning process'', he says.
Coming to Denmark after a semester online
After one semester online, Ramandeep was eligible to transfer to Denmark and to join the on-campus Marketing Management class. He is very excited to have joined the other first year international students and the other Dania Academy lecturers.
''I must be really honest with you: you should choose Hybrid Degrees because it is such a rewarding experience for me. I can easily say that getting accepted into this programme was such a precious gift for me."
Studies for Ramandeep and other students in Denmark continue under the current pandemic restrictions online but Ramandeep is already settled in Denmark and has the advantage of already having experienced online teaching.
Ramandeep enjoys living in the city of Viborg and two beautiful lakes and nature close to the city centrum, but most importantly, he loves the fact that it is a safe and secure city for everyone