Five finalists from Dania had the difficult task to impress the judges panel consisting of: Editor in Chief, Axel Præstmark, Micki Cheng, former Dania student, Amalie Tandrup Poulsen, last year's winner, Anders Graae Rasmussen, Dania's Rector and Niels Søndergård, Marketing and Communications Director.
Artiklen fortsætter under billedet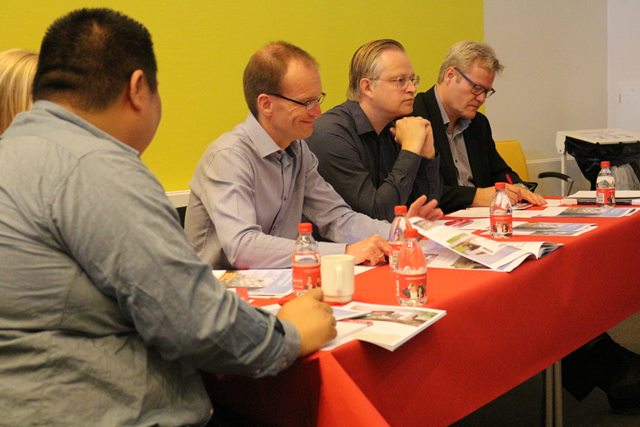 A big honor for the winner
"I'm moved and honored to win this award. It's great that the Leisure and Culture department of Skive Municipality is the winner, and I was a part of it. I will do everything I can to impress the judges at the national final, "says Danica Luna Dideriksen.
She is very happy about her internship, where she has been given a lot of responsibility and has been treated as an equal member of the team.
"I have been challenged, involved and listened to during my internship. Learning so many things from my work colleagues is extremely valuable for me. It means a lot to work with such an ambitious municipality like Skive. I have developed on all fronts, both professionally and personally, and I have received great support and guidance from everyone, "says Danica Luna Dideriksen.
The 33-year old student will soon graduate from Dania's International Hospitality Management programme.