Even if this was not her first choice, Sabina Lama from Nepal applied for Dania Academy Hybrid Degrees' programme in Marketing Management as the study programme caught her attention. "I believed that this degree would not only enhance my knowledge and skills in communication but it will also allow me to learn how to work with other people and cultures in the business field and beyond", says Sabina.
It is the first time when Sabina studies online and she remembers how nervous she was during the first days. With the support of the teachers, she became more confident in herself. Sabina even admits she started to improve her English skills.
"The Hybrid Degrees course does not interfere with daily life"
There are many advantages when taking a Hybrid Degree. Due to the time difference between Denmark and Nepal, Sabina is able to do some house chores and prepare herself for the following class, which starts at 11:45 AM in Nepal. After classes, she spends her days as usual: investing time in her hobbies, hanging out with friends, or doing chores. "The Hybrid Degrees course does not interfere with my daily life at all but, due to better time management, I can say it enables more free time for me", says Sabina.
The best thing about having a flexible education is that you can be yourself. You do not need to cancel or compromise anything because you are studying online.
Sabina Lama, Hybrid Degrees Student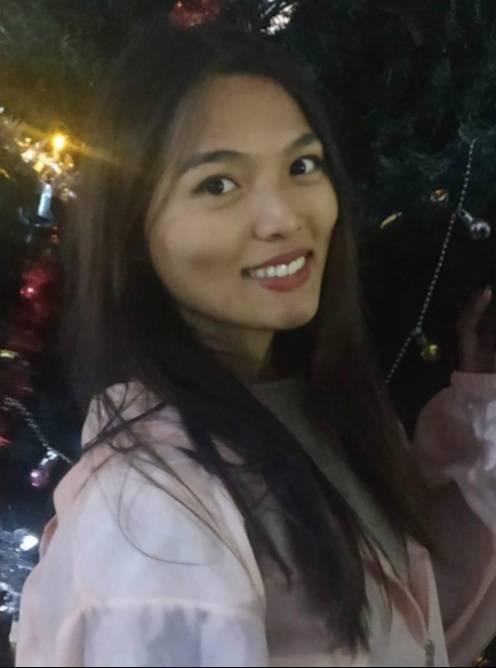 Online classes – many features and very innovative
Sabina enjoys online classes and their features. The easy access to online classes is important: with a mobile device and internet, she can participate in classes from anywhere. Being able to access the recorded version of the live class in a digital platform, it is a big plus for the student from Nepal. "Our online classes are fun, easy to get used to, full of features such as asking questions in the chat section, etc.", says Sabina.
For the Nepalese student, the Marketing Management course in Hybrid Degrees is a little different and more innovative than the campus-based programmes she is used to. The study programme is divided into core areas, taught by different teachers through different teaching methods that Sabina really enjoys learning from.
A wider perspective of the business world
Sabina studied Hotel Management in Nepal. In the future, Sabina wants to follow her dream to have an international career and open her own business in the hospitality industry, using everything she learns at the Dania Academy Hybrid Degrees.
If you want an international degree living in your country while having an international career, Hybrid Degrees are the best. I have learned many useful skills that will help me build a strong business in the future. This course has taught me what is needed to run a business, how to maintain a good business, and much more. It has given me a wider perspective of the business world.
Sabina Lama, Hybrid Degrees Student
Why Sabina recommends Dania Academy Hybrid Degrees' Marketing Management programme:
It can build up your confidence;
You can have your time with your family, friends and for yourself, while doing a Hybrid Degree;
You have the opportunity to make friends and connect with people from different nations and backgrounds;
You learn to be creative while learning from home.