Becoming an entrepreneur as part of his internship was not the first option for Martin. In fact, he received three internship offers from across Europe, however his plans changed due to the pandemic crisis. With help from Dania Academy's innovation center, the Czech student created an Escape Games company named Icarus.

2020 brought a clearer vision
Martin always wanted to have his own company but never had a clear vision until now. The idea to start an Escape Games company came after he visited Rome with some friends where he experienced the concept. "I considered it to be an opportunity. Escape games represent a growing market and I strongly believe that I will have the chance to use my creativity and to create unique experiences for other people. You can go there with friends, family and even coworkers. I definitely see this as a future for me to work on", smiled Martin. Martin focuses on designing games in English, however he also considers expanding to the Czech market.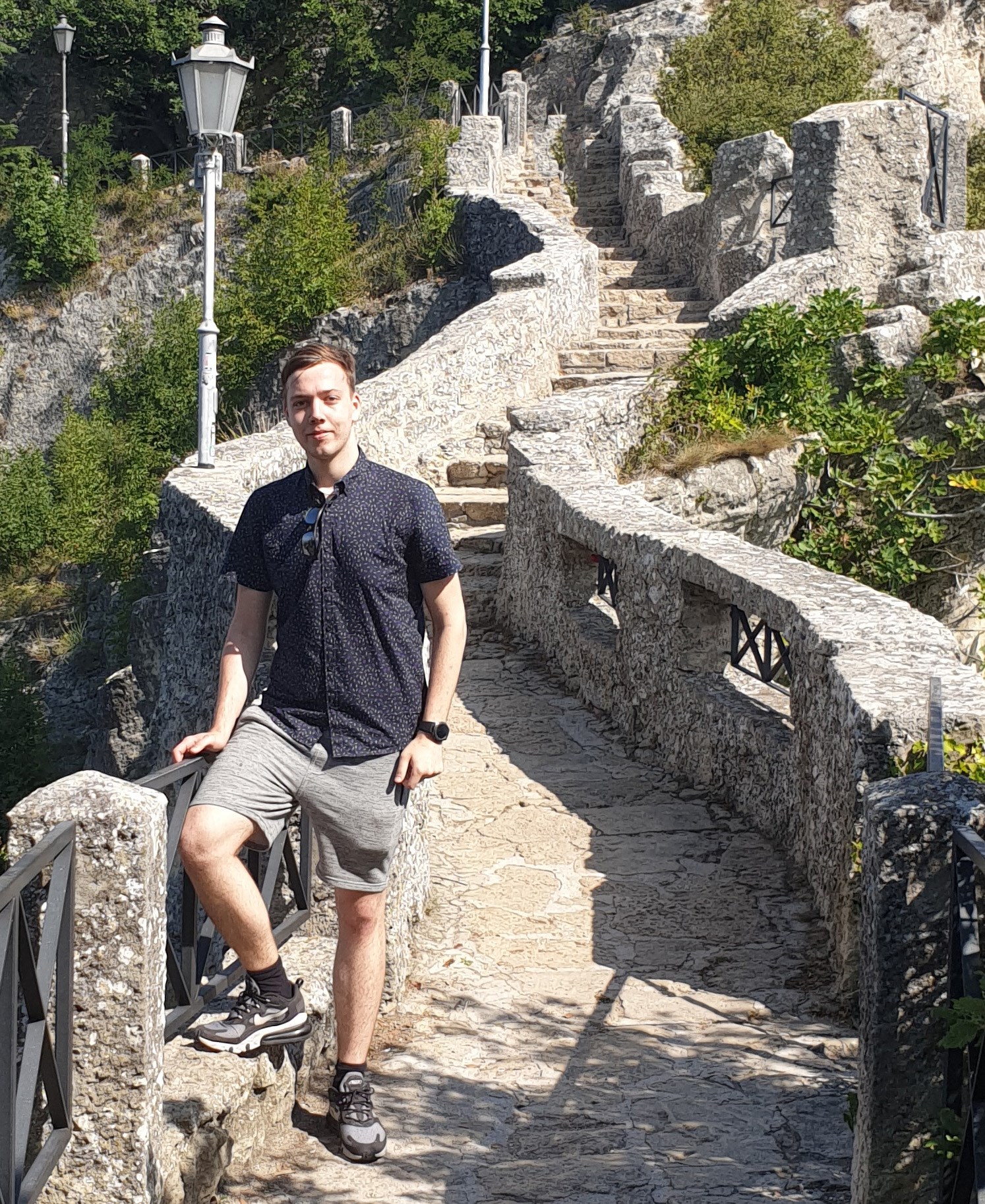 Learning from his own mistakes
Martin's tasks during his entrepreneurship internship were not clearly defined. His focus was to create a business plan suitable to his own professional and personal development. He worked hard to create a prototype and to test it. He spent a lot of time doing vast research about the market, cost structure, and target audience to be sure his prototype was successful. Martin created and tested the prototype at Randers dormitory, with the help of one of his friends.
In the beginning, Martin felt skeptical about his internship as he could not see it as a very practical experience. After starting to work on his project, he realized he was having full control over it and he could build it as he wanted to. "It is great because I learn valuable lessons from the whole process. Making my own mistakes when creating the prototype helps me find ways to improve it. Everything is very practical and I am convinced there is no better way to learn. This internship exceeds all my expectations", says Martin.
"This programme was the right choice"
Denmark always intrigued Martin, who was attracted by the Danish culture and living style. His passion for tourism and culture made him apply for a Service, Hospitality and Tourism Management degree at Dania. "I think this programme was the right choice for me because I wanted to learn more about cultures and the business world. Besides, I like to be among people and plan all sorts of activities, I like to lead and motivate others", added Martin.
After he graduates from Dania Academy, Martin wants to continue his studies in Denmark or in the UK. He also considers working for other companies to gain more experience in this field and at the right moment to launch his business internationally. "For me, it was best to do my internship in Denmark. This fresh Danish environment helps me be more creative and innovative and I feel that now I can see things from a different perspective", concludes Martin.